Being the second biggest search engine in the World and having 2 BILLION monthly users, YouTube just cannot be ignored as a source of free traffic.
Video is only getting more popular, so you need to take advantage!
So what I thought I would do is to help you get started. If you don't want to create your own videos or pay monthly for various tools and software, then this is the service you need.
---
Let Me Create YouTube Videos For You!
This offer is ideal for affiliate videos, local business videos or just for linking to websites you already own.
Here are a couple of examples of the types of videos I can create for you:
Local Business Videos
You can create these videos and rent them out to local businesses for a monthly fee.
Affiliate Videos
These videos can be reviews or targeted keywords and work great for ClickBank, JVZoo, WarriorPlus offers.
Each Video Comes With:
Extensive Keyword Research – I will use the paid tools Video Marketing Blaster and TubeBuddy combined to find keywords that are easy to rank for in YouTube. This means you'll get views and clicks faster than if you were targeting keywords that would take months to rank for.
Content Research & Creation – Once I have the keyword, I will then research the topic and create the unique content that will be used in the video.
Professional Motion Clips – Carefully chosen motion video clips will be used for the various sections in the video.
Voiceover – I can provide the voiceover, use an automated voice or you can choose to have no voiceover.
Background Music – A background music track will be chosen to match the niche and topic.
Pro Thumbnail – A professional thumbnail will be created, so that you'll get more clicks on your video.
YouTube Upload Details – You'll receive a text document which has the title, description and tags all done for you. All you need to do is copy and paste them when uploading your video.
Just choose the number of videos you need below:
---
If you have any questions, don't hesitate to ask = tony@hubzap.com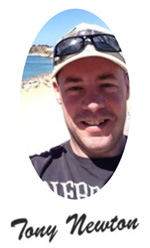 FAQ's
Q – What happens when I order?
A – You will be redirected to a page with all the details. If anything goes wrong, just email me tony@hubzap.com
Q – Can I see the keywords before the videos are created?
A – Sure. Once we discuss the topic and research has been done, I'll send over the keywords for your approval.
Q – What length will the videos be?
A – All videos will range between 1 minute, through to 4 minutes long.
Q – How long will my videos take to be created?
A – All orders will be completed in the order they came in. I aim to complete all orders within 7 days but most will be sooner.
Q – Do you upload the videos for me?
A – No. To save issues with logging into YouTube, I won't be uploading videos. But it only takes a minute and you just need to copy and paste what I'll provide you. Full instructions will be given.
Q – Can I upload them to other video sites?
A – Absolutely. You can upload the videos to other sites like Daily Motion to get even more free traffic from those platforms too.
Q – Are there any refunds?
A – No. As this is a done for you service that involves lots of my time, no refunds therefore can be offered.
Q – Will I fully own the videos?
A – Yes. The videos are 100% yours.