the challenge:
to become a better version of what I am today
Tony Newton is a 42 year old, online business owner from the UK.
Having worked for 14 years full-time from home making websites, he has up until now considered himself to be a 'solopreneur'. What this means is he has made enough money to support himself but also does all the work on a daily basis too.
Recently, after stumbling into an online program called The 4% Challenge, he has decided to break out of his comfort zone and aim to make the move from solopreneur to full blown Entrepreneur!
And so HubZap.com was born.
The aim of this site is to chart the progress of his journey, in the hope that it inspires other people to make the switch from either employment to solopreneurship, or even better to go from solopreneur to Entrepreneur.
He'll be sharing how he makes money now and the changes he is making to have a better business system in place. This will support a complete change of lifestyle and the freedom to become a better version of what he is today.
So let the journey begin…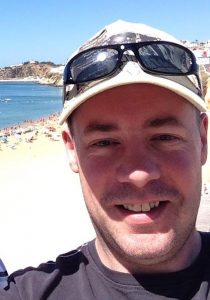 Here's the latest updates, tips and motivation from the blog...
Become a ZAPPER Today!

VIP Updates, Exclusive Tips and Motivation Delivered FREE to Your Inbox.
A small selection of some quotes to live by...
Setting goals is the first step in turning the invisible into the visible.
If you can dream it, you can do it.

You are never too old to set another goal or to dream a new dream.