So it's the last day of 2019 as I'm writing this and what a fast year it has been.
I'm sure that the older you get, the faster time goes by too!
It's the time of year where we all make some plans, whether it's more money, get in shape, find a partner, we all get super motivated and pumped….
For about a week!
Then we slot back into our normal thinking and normal habits. Goals and dreams get put on the back-burner and before we know it, it's Christmas again.
So to prevent that from happening, here are 3 tips to help you keep that motivation:
#1 – Why, Why, Why
The number one thing that keeps motivation high, is to always remember your WHY.
It might be your kids, your partner, family, we all have a reason for doing something. Keep this WHY always in your thoughts.
If you ever think about quitting, just picture your WHY and it will keep you going.
#2 – Daily Reminders Of Your Goals
Whatever your goals are, print out pictures of them. Laminate them if you can and place them around your home.
Everyday, look at these pictures and tell yourself you're going to achieve them.
Close your eyes everyday and imagine yourself already owning those goals. The feeling you have, the joy, the pleasure and sheer knowledge that you've worked hard and got the thing you wanted.
Put these pictures in places where you will see them, the bathroom, bedroom, hallway. Don't worry what other people say if they see them, these are YOUR goals and you're doing it for YOU.
#3 – Celebrate The Small Wins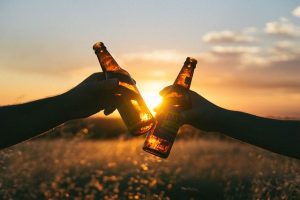 It's so easy to keep giving yourself a hard time. You maybe didn't get done what you needed to today. Something went wrong. You should have done something else. You didn't reach your goals.
Instead of focusing on what DIDN'T happen, focus instead on what DID happen and celebrate those small wins.
Maybe you didn't make $100 today but you did make $50. That's a win, celebrate it.
Maybe you had a chocolate biscuit but you worked out for an hour. That's a win, celebrate it.
Maybe you didn't sign any new deals today but you did contact 10 people. That's a win, celebrate it.
Focus on the small wins, instead of any losses. That will keep you more motivated to do more the next day.
How you celebrate is up to you. Just find ways that make you happy and do them when those small wins occur.
That's all for this year, I hope these tips help you to smash 2020 and make it a year to remember 🙂
Become a ZAPPER Today!

VIP Updates, Exclusive Tips and Motivation Delivered FREE to Your Inbox.