Ok, so you've built an email list.
Now what?
Sure, you can find offers on WarriorPlus and JVZoo and mail them out but that might not be sustainable long-term.
Unless you're consistently building your list, people will drop off and your list will die.
So with that being said, here are 5 ways to make money from your list but still keep them happy.
#1 – The Value Report
Create a short .pdf report, doesn't have to be a novel, just needs to provide value of some sort.
Then have your affiliate links to products/services you mention.
For example, create a report on '7 Ways To Build An Email List' and then have your affiliate link for Aweber or Getresponse.
Send it out to your list, they get value and if they take things further, you'll earn commissions.
#2 – The Critique
You'll need some sort of skill for this one but it works well.
Offer to critique a part of their business. It could be written or by video.
It might be a funnel, sales copy, email copy, sales process or anything that you're skilled in.
Offer a one-time payment, deliver each critique and make some extra money, whilst helping your subscribers at the same time.
#3 – The Done-For-You Offer
Again, you'll need to be good at something to make this happen but it can pay off very well.
Offer to create something unique. It could be a funnel, email series, sales page, product, video(s), social media posts etc
Put your offer together on a sales page or simple Google Doc and mail it out. You might be surprised at just how many people need help.
#4 – Coaching
This one scares off a lot of people but it's such an easy thing to offer.
Provide either email or video coaching and run people through how to do what you're offering.
It doesn't have to be 'How To Make 5 Figures A Month'. It can be as simple as 'I'll Teach You How To Set Up A Funnel On Systeme.io' and run them through what to do.
Coaching doesn't have to be highly paid, unless you have the skills and knowledge to back it up.
Offer to teach someone how to do something in 3 days and charge them $100, $200 or more. It will only take you an hour a day, max.
Yes, it uses your time but it's still moneey in the bank.
#5 – Using Other People's Products
This is one really underused method.
You simply buy the rights to other people's products, set them up and mail them out to your list.
So rather than accept 50% to 75% commissions, you're getting 100% instead.
Often called PLR or White Label Rights, there are tons of products you can buy for $7 to $97 and make so much more mon-ey back.
I know people who have bought rights for $97 and gone on to make 5 figures from just one product.
So that's it for now, hopefully these 5 different ways will help you to make some extra cash from your list, without having to find affiliate offers every single day.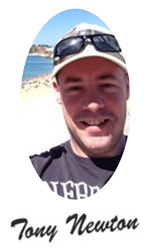 Become a ZAPPER Today!

VIP Updates, Exclusive Tips and Motivation Delivered FREE to Your Inbox.