So I recently stumbled across something that could potentially make a few hundred extra dollars before Christmas.
In fact, I tested it and made $197 in the first week of trying it out.
So I can categorically say that it works if you implement it.
Here's what it is:
Selling Local Websites To Local Businesses
Now before you go running for the hills, this is NOT about website design nor is it about trying to sell SEO.
It's creating valuable, lead generating websites and then selling them to local businesses who will benefit from them.
And when I say 'creating' them, I mean uploading some files, filling in a few fields and BAM, the website is created in 2 minutes.
Curious?
OK then, let's dive into the meat and potatoes…
I discovered this method from this pack of Domain Profiting courses. They teach how to earn a living from domaining (buying and selling domain names). Whilst that side of things didn't massively appeal to me, the selling websites part did. That's what I earn a living from anyway.
Inside the Local Domain Empire course, it shows exactly what to do. Here it is in a nut shell:
Step #1 – Choose a city and a niche (e.g Chicago + Plumber)
Step #2 – Find a suitable domain name (e.g ChicagoPlumber.com)
Step #3 – Upload the done for you website
Step #4 – Go to Google and find plumbers in Chicago, email them asking them if they want to buy your website.
Now obviously, there is are a tiny amount of other things involved. But that's pretty much it.
Here's Exactly What I Did…
I followed the advice from the Local Domain Empire course, chose my city from a list of U.S cities in Wikipedia, selected my niche which was Chiropractors, found an available .com domain name, built the website and emailed 7 chiropractors in the city.
(I bought the pack of 24 niche websites, which let's you build a site in 2 minutes from scratch. No WordPress, no databases, just upload the files, fill in some fields and you're all set.)
One came back and was very interested. After a few days of back and forth, we agreed on $197 and the sale went through fine. I even charged an extra $50 to host it for him for a year!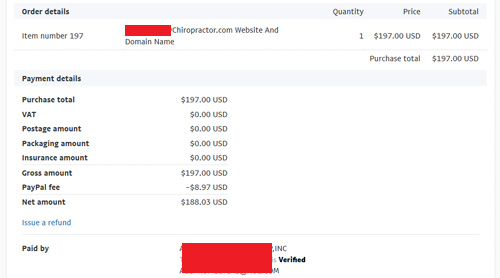 I now have the entire system down to one hour. So from registering the domain name, building the website, finding 5-15 businesses and emailing them. Just ONE hour and $10 for the domain name.
Will you get 100% success rate?
Probably Not.
But if you sell 5 out of 10 sites, it costs you just $100 for the domain names and bring back almost $1,000 at the low end (You can sell these for $500-$1,000 each).
If you want to repeat this for yourself, then you can:
Step #1 – Buy the domaining courses and learn each step you need to take.
OR
Step #2 – Just buy the niche website templates and figure out the small details for yourself. I've pretty much told you exactly what I did.
Now of course, I'd recommend buying both. They literally give you all you need to create not only a side income but quite easily a full time income of you wish.
This method can 100% bring you in some money before the end of the year, possibly even by Christmas if you take action today!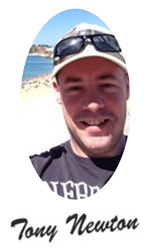 Become a ZAPPER Today!

VIP Updates, Exclusive Tips and Motivation Delivered FREE to Your Inbox.