ClickBank is a product marketplace that allows affiliates to promote the products. But many people get confused about certain metrics, such as the Gravity Score.
So in this post, I'll reveal what the ClickBank Gravity Score is and why it's not the only thing you should be considering.
This video has all the details:
So there you have it.
ClickBank Gravity Score Show You:
How many affiliates have made a sale in the last 12 weeks
What products are selling well RIGHT NOW
How many affiliates are making sales
But it's not the only statistic you should be looking at, when choosing products to promote.
Why You Shouldn't Ignore Low Gravity Scores:
Products might still be awesome but affiliates haven't found them yet (poor marketing by the owner)
Possibly lower competition because there's fewer affiliates
Product might be brand new
If you only target the high gravity products, then be prepared for a lot of competition too.
But by using a mixture of both high and low gravity products, it gives you a good balance that will allow for sales of various products, without huge competition for all of them.
So when looking at what is a good gravity score on ClickBank, don't always go for the most popular products with the highest gravity score 🙂
All the best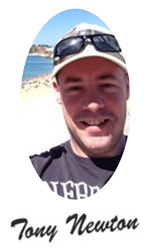 Become a ZAPPER Today!

VIP Updates, Exclusive Tips and Motivation Delivered FREE to Your Inbox.