In this post I'll share 3 methods on how to make passive income in 2020.
There's actually 2 main methods and then you can combine them to make the third. Which provides an awesome combination!
This video has all the details:
Hopefully, these passive income ideas give you some food for thought.
Promoting monthly recurring products/services is a great way to build up a reliable income. As long as people continue paying and the product/service remains open, then you can count on the money coming in.
Just one paying referral of yours, can equal hundreds of dollars in commissions each year.
It also allows you to scale too. You're not relying on just one commission, so you can use paid advertising to bring in those paying customers.
Making passive income online in 2020 is really not that difficult.
You just need to choose one product or service and drive traffic to it through your affiliate link.
You can do that via:
Google SEO
YouTube Videos
Facebook
Pinterest
Paid Advertising
And dozens more ways, depending on what the product or service is.
If you've never promoted monthly recurring products before, then NOW is the best time to get started.
I hope these methods on how to make passive income in 2020 help 🙂
All the best.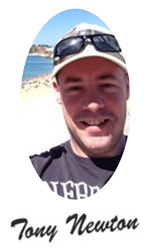 Become a ZAPPER Today!

VIP Updates, Exclusive Tips and Motivation Delivered FREE to Your Inbox.