In this post, I'll share with you how to start an online business in UK for free.
This is something I've been doing for over 15 years now, the business model works and is super quick to get started.
This video has all the details:
Affiliate marketing really is the fastest way to build an online business in 2020.
You don't need a website, no stock to buy, no customers to deal with or even any money whatsoever to begin.
All you need to do is find good products to promote and get those products in front of people who would be interested in buying.
Marketplaces such as Amazon, ClickBank, CJ and others , allow you to sign up to be an affiliate for free. Once done, you can then get your unique affiliate links to promote the products. And it's those links that you share on social media.
Share content related to the niche you have chosen on Facebook, YouTube, Pinterest, TikTok, Instagram and any other platform you prefer.
Then add your affiliate links to those platforms and that's where your commissions will begin.
Such a simple system that anyone can create and start making money fast.
That's exactly how to start an online business in UK in 2020 🙂
All the best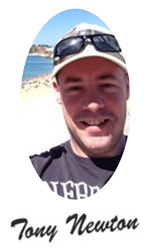 Become a ZAPPER Today!

VIP Updates, Exclusive Tips and Motivation Delivered FREE to Your Inbox.