As we move out of 2018 and into 2019, I just wanted to wish you all the best and to say thanks for reading my blog and listening to my ramblings for the last few months.
If you do set new years resolutions, set them big enough to make a massive impact in your life and more importantly, go out and smash them!
Make sure your goals scare the pants off you. Set them big. Make a plan. Don't stop.
But most of all, make 2019 count.
Also, it's a good time to reflect on what you did in 2018.
What worked. What failed. What you regret. What you wish you would have done differently. What made you happy. What you hated.
Think of it all and then picture yourself at the end of 2019. What do you want to be thinking?
Then as you move through the year, each decision you make you can ask yourself this….
Is this something I wish I would have done?
If the answer is yes, do it. Don't even think about it.
Live the whole of 2019 like this and then look back with a smile at what you have achieved in the last 12 months.
OK, that's me signing off.
Stay safe and enjoy the beginning of a new year.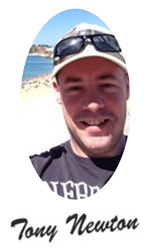 Become a ZAPPER Today!

VIP Updates, Exclusive Tips and Motivation Delivered FREE to Your Inbox.