Instagram.
That's how I got 1,517,042 impressions of MY content for zero cost in the last 28 days.
Not only that, my content was seen by 907,009 unique people and I've gained 2,230 new followers who I can market to every single day.

Whilst these numbers might seem impressive, I'll be the first to admit that I'm still quite new to the platform. It took me a while to figure out how best to use it.
Some of this was trial and error but mostly I've been following some of the best IG'ers around. People who have millions of followers. Learning what they do, when they post, how they grow.
My account is currently growing by 50-150 new followers a day and I am still only scratching the surface.
A few things that help:
– Post at least once per day
– Repost popular videos
– Use good hashtags
– Encourage interaction via questions or tagging friends
But the whole point of me doing it was to see if followers can turn into subscribers of my list.
And they do.
I have only used one offer in my bio, which is an affiliate promotion via a squeeze page. I haven't used Call To Action posts or stories hardly at all yet. But more than 1,000 people visit my bio every single week.
And I get new subscribers.
So all in all, I'm really excited about blowing my account up even further and taking full advantage of the platform whilst it is still free and fully open to being utilized to get those people off the platform and onto my list.
I mean, how else can you get almost 1 MILLION people to see your content for FREE in just 28 days?
There's no better time to build followers than right now!
Which brings me onto something I was genuinely 50/50 about offering…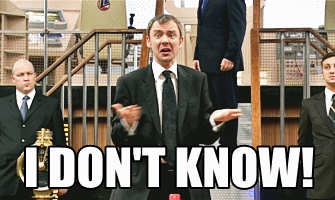 Want Me To Build YOUR Instagram Following?
I want to personally help 3 people to get their first REAL 1,000 followers on Instagram. Once you have this number, things start to snowball and new followers just come flocking everyday.
You can use your Instagram account to promote affiliate offers, your own products, your own services or use it for paid shoutouts.
Once you have built up a good following, you can charge people $10-$100 to post their image on your account for as little time as 2 hours.
Check out the prices in ShoutCart.
You post an image on your account, add the description you get sent and get paid $10-$100 for leaving it there for 2 hours. Then you can remove it.
How many times a day would you like to do that?
But you need to get started first. You need those first followers and to get your account established.
So here's what I'll do (for just 3 people):
– I'll take your account under my wing
– I will post unique content and repost popular videos to your account
– Research the best 30 hashtags to use in each post
– Encourage interaction by asking questions and getting people to tag their friends in each post
– Interact with other accounts, like, comment and show IG you're a real person
– Share my exact strategy, how I find content, which free tools I use and how you can continue to grow your account moving forward
And I'll do this until you get 1,000 REAL followers.
(I really am putting my neck on the line here with this guarantee!)
I genuinely don't anticipate it taking too long but I'll continue to build up your account until those 1,000 followers are all yours. And I'm talking REAL followers here, not fake traffic or bots.
So if you want to gain lots of free followers and subscribers and make money at the same time, this offer is for you!
The cost is a ONE TIME $297 and you can sign up here.
That's all you need to pay and I'll work hard on your account until it reaches 1,000 REAL followers.
And on top of all that, there's a good chance we can form our own engagement group where we like and comment on each others posts. This is a huge advantage and a great way to grow faster once you have your new followers.
This is how the people with MILLIONS of followers grow their accounts 🙂
Due to the personal involvement and effort required, I will have to close this offer once 3 people are in.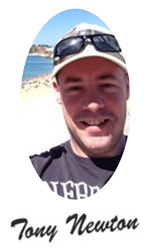 P.S. – Important – This offer works best for popular niches like quotes, motivation, fitness, entrepreneurship, luxury, travel etc and I reserve the right to refund if your niche is not suitable. Drop me a line if you have any questions beforehand – tony@hubzap.com
Become a ZAPPER Today!

VIP Updates, Exclusive Tips and Motivation Delivered FREE to Your Inbox.