Things have been crazy busy recently and can't believe we're already half way through 2019!
How did that happen?
Thought I'd just share a few updates about the affiliate side of HubZap and where we're at.
Things have been picking up and commissions are starting to drip in.
FourPercent sent me almost $500 this week and a few ClickFunnels™ sales have also been welcomed too.
My aim moving forward for the rest of 2019 is to really get focused on funnels.
I'm currently going through the One Funnel Away Challenge with ClickFunnels™, so I'm learning as much as I can about how to correctly set them up for maximum success.
I will, of course, share all results to help you if you want to build funnels too.
Short term, I will continue promoting both FourPercent and ClickFunnels™ and scale from there.
I love both those programs because they each have their own eco-system, so if anyone buys another product from that company then I get paid for that too.
Less work for more commissions!
That's all for now 🙂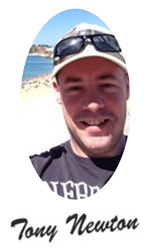 P.S. – I'm loving the One Funnel Away Challenge so far, it costs $100 but I can already see the huge value in it and I'm only a few days in. The next one starts in August but you can lock yourself in and get the box of goodies sent to your home right now. Click here to check it out.
Become a ZAPPER Today!

VIP Updates, Exclusive Tips and Motivation Delivered FREE to Your Inbox.