I wanted to wish you a happy new year and hope 2019 brings you health, wealth and happiness!
Also thought I would share 3 quick tips you help you reach every goal you set this year, so let's dive right in…
1. Get Emotional With Your Goals
I don't mean get out the hanky and have a good old cry at this stage, I mean set goals that you can connect emotionally with.
For example, saying "I want to make $10,000 a month" is great on the one hand because it's a specific goal but it's not giving you an emotional connection with hitting that goal.
Saying "I want to make $10,000 a month so I can buy that diamond ring for my partner, put down a deposit on that 4 bedroom home and buy that Range Rover I've always dreamed of having in my driveway".
That's an emotional connection. Make sure you connect and visualize your goals, otherwise they are just thoughts.
2. Use The 10x Rule
If you do want $10,000 a month, then you shouldn't aim for that amount.
Many studies have proved that you will generally hit 10% of any goal in the timeframe you set. Of course this isn't always the case but it will happen a high percentage of the time.
So you should set a goal of $100,000 a month right away.
Does that scare you?
Good.
It should.
That's how goals that might seem unreachable at first are hit.
Aim for $100,000 a month and you might just hit that $10,000 a month faster and easier.
3. Have A Plan
This sounds an obvious one right?
But it's one that so many people miss.
You have to have a solid plan and WRITE IT DOWN. Here's how I'm going to hit my goal, this is the first step, second step etc etc
Make sure you have this plan somewhere you see it everyday, read it out to yourself and let it become real in your mind.
There's a vintage quote "We become what we think about" and I can tell you from experience it is so true.
You need to imagine yourself already having achieved your goals.
What your life would be like. What you would be doing every single day.
Then just stick to your plan and keep executing it.
—
Let's make 2019 a real game changer!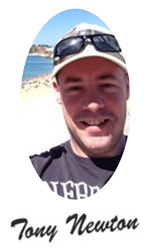 Become a ZAPPER Today!

VIP Updates, Exclusive Tips and Motivation Delivered FREE to Your Inbox.