It seems to be the most common goal that you see being posted everywhere. $10k per month is the dream amount that many people want to be earning.
Of course it is, why wouldn't you want to be making $10k/m right?
In actuality, the dream amount you need to cover all your bills and have freedom money left over might be a lot less.
But for the purpose of this post, let's say your dream WAS to hit the magical $10k/m figure.
Here are 3 steps to help you get there fast:
1 – Find A High Ticket Product To Promote
If you want to scale fast and hit that target within 3+ months, then getting $10 commissions per sale isn't going to get you there.
What you need is to be making $500-$1,000 per sale. And there are plenty of programs that have those figures (One I use is Legendary Marketer and they teach how to make high ticket commissions here).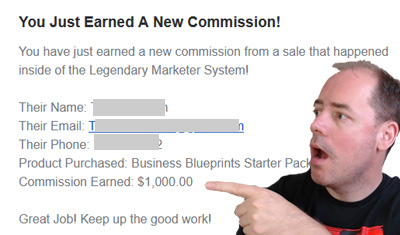 This means, you now need to be making just 10-20 sales a month. Which is far better than having to make 1,000 sales if you were only getting $10 per sale.
2 – Create An Irresistible Offer
With high ticket sales, pasting your affiliate link in random places won't get you any sales.
What you need to do instead, is to create an offer that compliments the affiliate product perfectly. This offer is given away to anyone that buys the product through your affiliate link.
Here are a few good examples of how to do that:
Create additional training that isn't covered in the product.
Provide live 1-1 calls (or group calls) each week.
Give access to a private Facebook Group.
You can personally coach buyers to help them get started fast.
Give away your exact marketing funnel
There are many ways you can provide additional value to the product. Make it as irresistible as you can and you'll get people buying the product just to get your offer. That's your goal right there.
3 – Choose ONE Platform To Market On
If you want people to know, like and trust you then you need to be providing consistent value as often as you can.
Choosing multiple platforms will dilute your ability to do this effectively.
So, choose just ONE platform. It can be Facebook, YouTube, TikTok, Instagram, Pinterest, a blog or any platform where you can create content easily.
Love being on camera? Choose YouTube.
Love chatting to people direct? Choose Facebook.
Love creating images? Choose Pinterest or Instagram.
Just choose a platform that you know you won't have a problem posting to, every single day for the next several months.
What Next?
Continue posting value driven content to your platform of choice. Make it clear and obvious what business you are in and also what you're promoting.
Give people a reason for them to contact you. Share results you are getting, show people you're real with lifestyle photos, provide tips on achieving the results that the product provides.
The aim here is to ATTRACT people to you. It's not to CHASE them.
When you get this right, you'll have a constant flow of new people coming into your marketing funnel and also be able to see those regular $500-$1,000 commission payments coming in.
That's the 3 steps to hitting that magical (but not impossible) $10k/m goal 🙂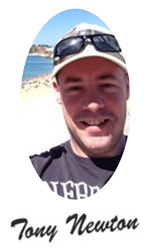 P.S. – Don't forget, you can learn how to create your own high ticket affiliate business in the next 15 days, by taking the challenge here.
Become a ZAPPER Today!

VIP Updates, Exclusive Tips and Motivation Delivered FREE to Your Inbox.