In this Walker Way review, I'll share with you exactly what the program is, why it's so damn awesome and also tell you about a cool bonus I'm offering if you buy through my link too.
So let's jump in…
What Is The Walker Way?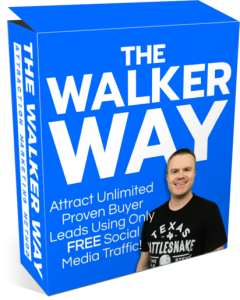 It's an online training course created by David Walker, that shows how to use Facebook to build a business. This is NOT Facebook ads, it's using a standard Facebook profile and generating leads for free.
This is what David does day in, day out and he shares everything he personally does in the training.
What Is Covered In The Walker Way?
Basically, everything you need to build a targeted audience and to sell any product you wish to that audience.
Here are the main modules that are included in the training course:
Module 1 – Base Builder
This module with 6 videos shows how to position yourself as a leader, even if you're brand new. You'll learn how to set up a professional profile and also see examples of what NOT to do.
Module 2 – Buyer Boom
These 8 videos show you where to find quality leads to add to your own audience. These aren't freebie seekers, they are qualified buyers.
Module 3 – C.L.O.V.E.R Content
There are 11 videos in this module and will teach you what to post on your profile. All the various types of content that leave your audience wanting to know more and ready to buy from you.
Module 4 – Engagement Explosion
The 10 videos in this module show you how to gain massive engagement on your posts. It shows what to do each day and when to do it.
Module 5 – Messenger Master
The 7 videos in this module show you how to close the deal using Messenger. That's how you find the problems people are having and can offer them solutions (that's how you get paid!).
Module 6 – Super Stories
The 5 videos in this module teach you how to use Facebook Stories to gain even further reach and engagement and they only take a few minutes to create.
Bonus Module – Hit 'N Run Profits
These 5 bonus videos show how David uses simple posts to create scarcity and urge people to buy. He makes several hundred dollars when he uses these posts.
Bonus Module – Raise Your Messenger Game
6 bonus videos here offer even further tips for selling in Messenger. You'll discover how to find those pain points people have and know how to close the sale.
Bonus Module – Attractive Affiliate
These 8 videos show you how to get set up and promote the Walker Way program. There are lots of cool tips and tricks in here, including how to use the two-tier affiliate program. That means you can earn money when your customers make sales too.
Done For You Content Bonuses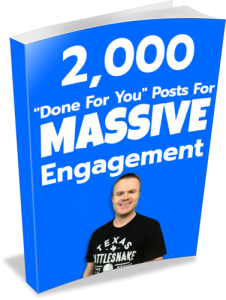 Included in the course, you also get some done for you content to use right away, including:
2,000 Engagement Posts
52 Monday Posts
100 Weekend Posts
200 Love & Relationship Posts
100 Motivation Images
100 Handwritten Images
The Walker Way Bonus
If you decide that the Walker Way is for you (wise choice!), then I have a bonus EXCLUSIVE Facebook group of my own that is just for people who buy the program through my link. In the group, I can personally help you with the program and address any problems you might have.
I'll basically become your 1-1 coach for FREE!
How to claim the bonus:
Step #1 – Sign up to David's program here.
When on the checkout page, scroll all the way down to the bottom of the page and make sure it says [affiliate = tnempire.hubzap]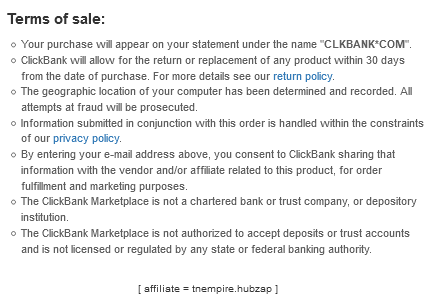 Step #2 – Open up a ticket on my helpdesk here, provide your ClickBank Receipt Number and I'll send over all the access details for the Facebook group.
Walker Way Review Conclusion
I hope you enjoyed this Walker Way review and you can see just how powerful the Facebook training program is.
If you want to learn how to find 100% free leads online and then how to sell to those leads, using nothing more than your Facebook profile, then this course is for you.
It's ideal for both beginners and experienced marketers and anyone who wants to make money online using Facebook.
And the two-tier affiliate program makes promoting the course a real no-brainer too!
Thanks for reading.
Become a ZAPPER Today!

VIP Updates, Exclusive Tips and Motivation Delivered FREE to Your Inbox.