In this post, I'll look at how to use UberSuggest to analyze competitors to see how they are ranking in Google.
This video shows the relatively new feature they have added:
Knowing how many links a competitor has and where they come from, is super important information to have. You can use it for:
Stealing Links – Find out their most powerful links and see if you can get a link from the same page.
Competition Strength – You can quickly see how many links you'll need and whether it is worth the effort.
PBN's or Outreach? – You can see which links are Private Blog Network links and which aren't. If they have lots of PBN links, then it could be difficult to outrank them if you're not using PBN's.
Anchor Text Analysis – You can also see the anchor text of the links they have. Just model the percentages for your own linking.
UberSuggest is FREE to use and provides you with lots of information that you can use to dominate your SEO competition. Click here to check it out.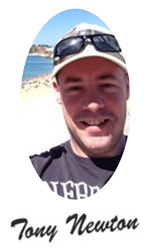 P.S. – Here are a few ways I can help you with your affiliate marketing:
Rock Solid Super Affiliate Training – My 32 video training course on how to build a solid affiliate business.
Video Creation – Fully optimized, unique videos ready to be uploaded to YouTube made just for YOU.
Personal Coaching – Work one-to-one with me to build and scale your online business.
Any Q's? Just let me know – tony@hubzap.com
Become a ZAPPER Today!

VIP Updates, Exclusive Tips and Motivation Delivered FREE to Your Inbox.